We are keeping updated on the Covid-19 situation, and planning accordingly. For online services click here. Please contact us with any questions, and we will be happy to answer. Thank you, and God bless!
"A church your whole family will love!"
At Christian Center, we are a church your whole family will love! Our groups for kids and youth are growing, and we can't wait for you to be a part! We are committed to actively following Jesus, and being a people that help bring restoration to everyone we come in contact with. You don't have to be like us to be with us!
Listen to Our Latest Teaching
If you missed out on service you can alway find the latest one here.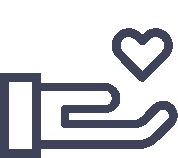 "Whoever is generous to the poor lends to the lord, and He will repay him for his deed."